Featherstone's approach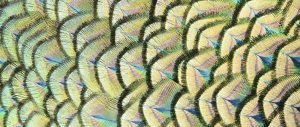 We're not your average CPA Firm. Your experience with your prior accountant was likely similar to many others. Usually CPAs who are tax accountants are so focused on preparing tax returns that they spend little time working with clients during the year. But when we work together, we'll have regular meetings that will prove to be a highly valuable investment in both your time and money.
During our sessions, you'll learn specifically why your accounts are recorded in a certain manner, and how those transactions impact the way you make strategic decisions. We love to simplify tax laws and translate them into terms you can understand. And you'll get super comfortable asking questions about what's deductible and discussing your financial operations.
Right off the bat, we'll set goals for the year, and in subsequent visits we'll monitor your progress, making necessary adjustments along the way.
As a small business owner, the only one holding you accountable is yourself. Knowing you have an accountability partner in us, to help you stay focused on your goals and understand how they were achieved is vital to growing your revenue in ways that allow you to work smarter, not harder. At the end of our year together, you should see real and solid growth.